5 marine eco materials for use on green yachts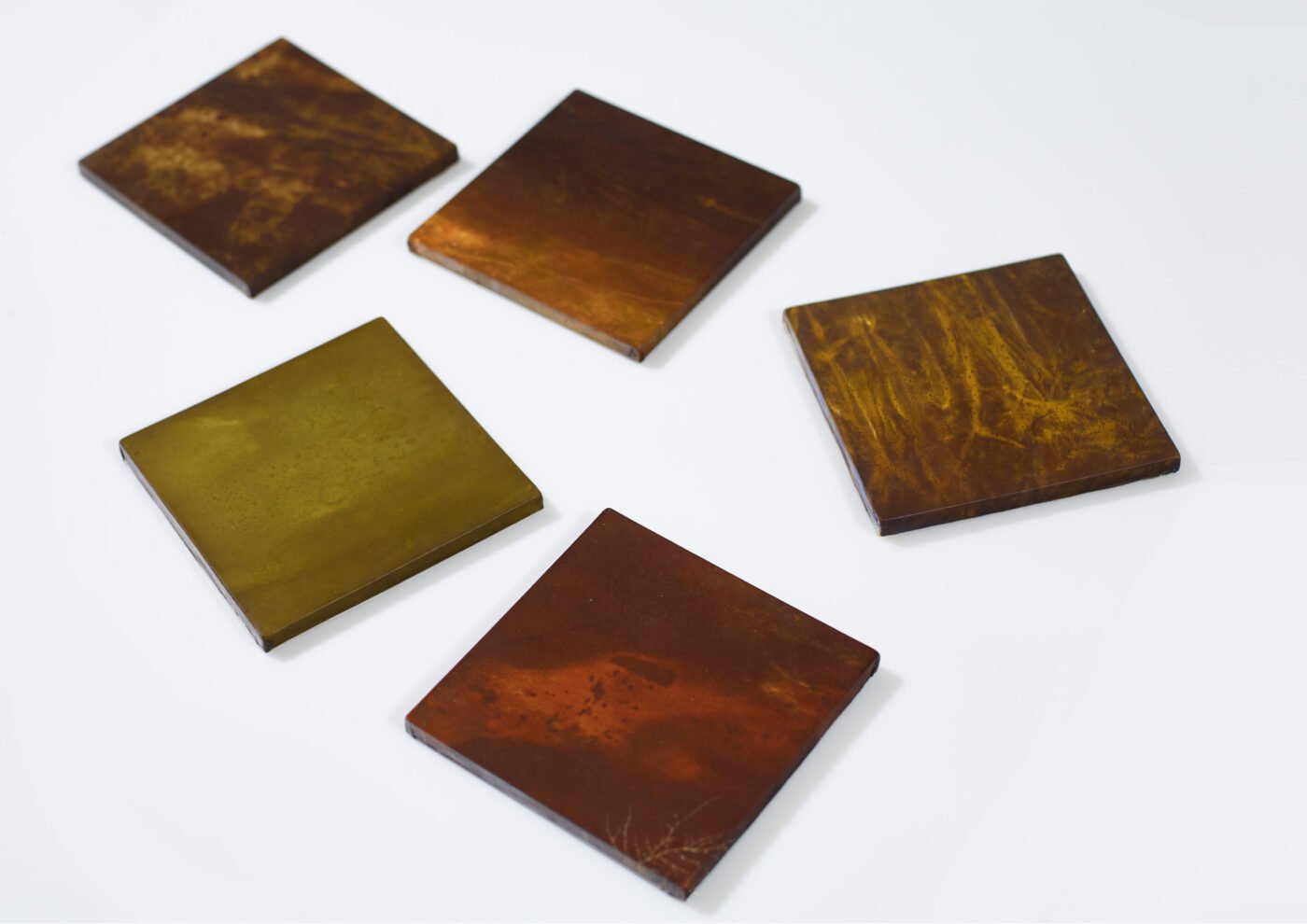 Why use marine-based materials in an eco-friendly green yacht?
For us, there is a happy synergy in using materials sustainably sourced from the sea in a green yacht, what better way to align the interests of owner and ocean? So what are we talking about when we say "marine materials"?
A lot of attention is focused at the moment on seaweed and algae but we might also include eco materials that contain upcycled ocean plastic for a circular economy angle, or fish leathers as a byproduct from the fishing industry for example. More on each of these below.
See here for more information on our sustainability advisory services for green yachts and here for our eco materials consultancy.

Marine algae decorative wall tiles
Ecolurian are an exciting Dutch eco materials company pushing the concept of using algae in wall tiles, a product we consider to be ideal for a decorative wall display aboard a green luxury yacht as it immediately creates a talking point whilst also adding sustainable credentials to the interiors.
Made from kelp algae sourced in the Pacific Ocean, one of the fastest growing species in the world meaning it is reassuringly sustainable eco material, the tiles are made using eco glue and a bamboo base. Each one has its own patina making it very wabi-sabi, as the Japanese would say!
  
Luxury organic mattresses onboard green yachts
We have had the pleasure to meet the founder of Coco-Mat natural mattresses, and to visit their headquarters in Athens, Greece. We also sleep on Coco-Mat bedding every night so have in a sense been product testing for the past few years.
A Coco-Mat mattress is truly a beautiful thing, despite being hidden beneath sheets and perhaps an additional mattress protector. The eco materials used include natural rubber, seaweed and coconut fibre – no metal, no springs for an unbeatable night's sleep onboard an eco-friendly yacht designed for wellness.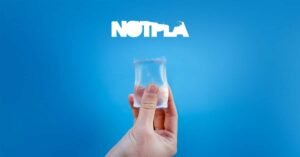 Biodegradable food containers for green yacht pantries
It is still relatively early days on this one but the sheer number of experimental projects happening at the moment suggest we are getting close to what could be a revolution in our thinking of how to store food onboard a green yacht or indeed any luxury yacht looking to improve its eco-friendly operations policies.
Already seaweed-based Notpla capsules filled with water or Lucozade are replacing plastic water bottles at running events. Already more open-mind food product brands are adopting plant-based plastic alternatives for their packaging.
Of course, taking reusable bags, or canvas bags for grocery shopping and refusing to accept single-use plastic bags even in markets, should be second nature for green yacht crews with a conscious.
Our dream of a completely plastic-free, green yacht pantry can surely not be more than a few years away..?

Fish leather as a sustainable luxury eco material
A number of innovative companies such as Nordic Fish Leather produce exotic leathers from cod, wolffish and salmon, although we see this as more suitable for a handbag than a sofa on a green yacht interior. Nonetheless, such examples suggest further innovation in this space will yield more materials for a wider range of uses.
Stingray leather is another option, far more durable and hard wearing than fish leather meaning it can be used to clad bespoke furniture pieces such as side tables or chests of drawers.
Marine-based bathroom amenities for eco yachts
One final area in which we might look to integrate the health benefits of algae and seaweed is in a green yacht guest suite bathroom. We have written about this previously in greater detail here. Our tips for brands to consider include the likes of One Ocean Beauty and OSEA Malibu in the US as well as Haeckels in the UK. It's an easy switch so why aren't more yacht charter crews considering it?
Matt Morley
March 10, 2021

BioBlu 2020