Marine-based skincare amenities for green yachts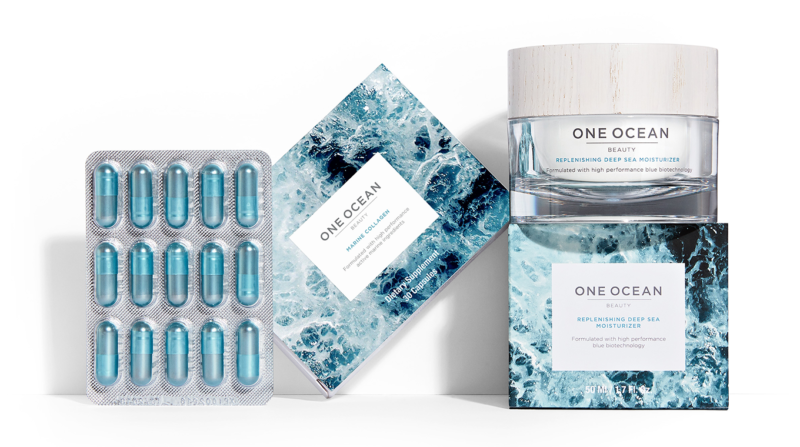 Our top 3 marine based skincare brands for green yachts
Green energy is just the start of the eco yacht journey
Everything counts in larger amounts, or so sang Depeche Mode's Dave Gahan in 1983. We adopt a similar philosophy with our holistic approach to consulting and designing green yachts that respect both people and planet.
If you are cruising off the coast of Mallorca on your solar/electric-powered catamaran from the likes of Sunreef Eco Yachts or Alva Yachts, the chances are you care not just about maximizing your leisure time but also have a fair degree of respect for the planet around you too.
Reducing CO2 emissions via the engine room is a giant leap forward in this regard but a full 360-degree review of a yacht's impact on the health of the oceans quickly highlights a range of other operational opportunities for improving its sustainability credentials while enhancing the onboard wellness experience.
For instance we might look to reduce the presence of single-use plastics in the pantry, implement reusable water bottles made of upcycled ocean plastic for both the crew and guests, equip the crew with the latest sustainable uniforms made eco-friendly materials and of course look to align the bathroom amenity offer with the health of the seas.
Marine based skincare – a green luxury yacht amenity
There is an entire industry of marine based skincare brands that leverage the healing power of nature to create eco-friendly and high-end beauty products that we consider ideal for use on an electric green yacht or eco catamaran.
Here we feature our current favourites: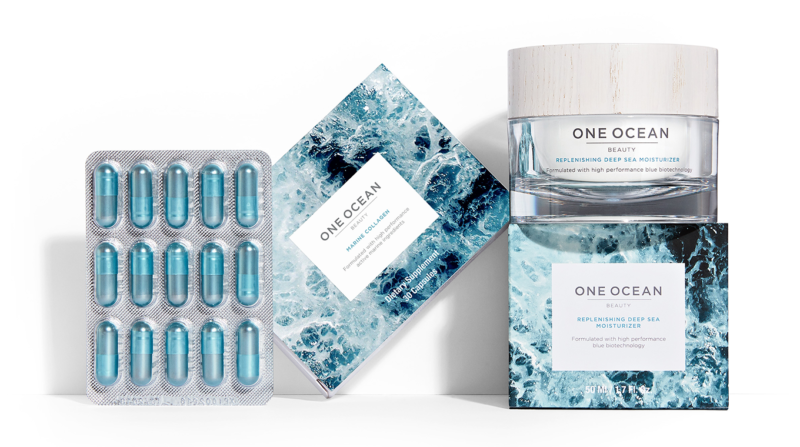 One Ocean Beauty for use on eco catamarans or green yachts
One Ocean Beauty are a US brand built upon sustainable blue biotechnology with clinically proven anti-aging, anti-inflammation, anti sun damage and hydrating properties. Algae is sourced from around the world to create products that are cruelty-free with no nanoparticles, sulphates or parabens.
Both the inner and outer packaging is 100% recyclable while shipping materials are sourced from sustainable forestry. A partnership with the non-profit foundation Oceana ensures a percentage of profits go back into protecting the survival of the ocean the brand depends on.
This places One Ocean Beauty in the upper echelons of brand consistency, winning our vote for marne based eco yacht amenities in the USA.
Haeckels for use aboard eco yachts
Haeckels are a UK-based wild fragrance and organic skincare company that has quietly been developing a range of sustainable innovations over recent years, making them a prime contender for our favourite UK green yacht luxury amenity brand.
Adopting organic, low-key branding, the products are based on seaweed sustainably harvested in Margate, UK with stars of the collection including the Algae Plump hyaluronic acid for its intensive moisturizing qualities.
Haeckels will even go as far as growing and harvesting your skincare to order – their under-eye masks combine agar from seaweed with aloe vera, taking seven days to develop, or 'grow' in their laboratory to order to reduce waste to a minimum.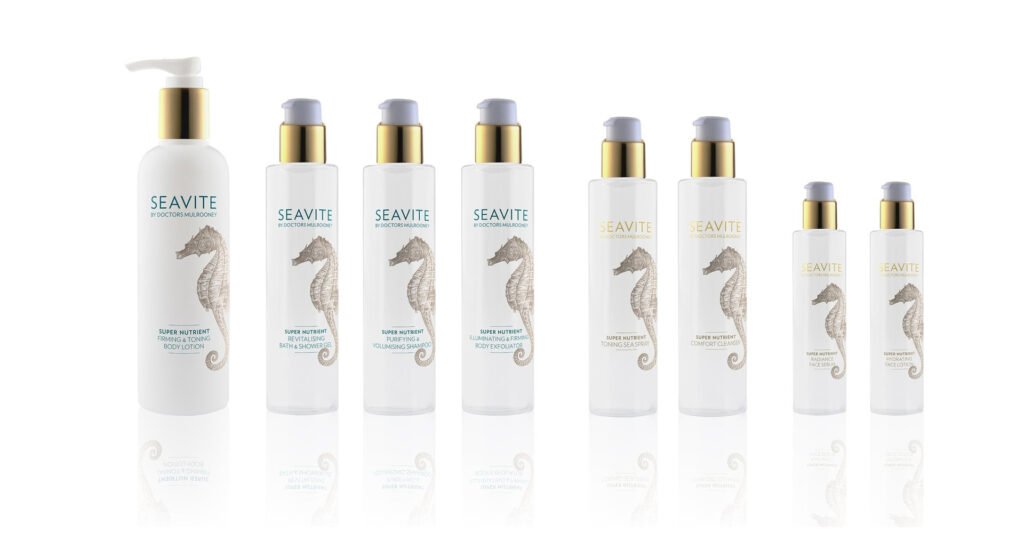 Seavite for use on green yachts
Seavite are an Irish beauty brand based on founder Patrick Mulrooney's research into the wellness properties of the sea in curing his daughters' irritated skin. The collection combines organic Irish seaweed extracts with pure botanicals to deliver clean, effective formulations designed for even the most sensitive of skins.
Highlights include the the Super Nutrient Radiance Face Serum with seaweed extracts, active marine minerals and no parabens.
To discuss our green yacht advisory services, including onboard amenity selection, plastic-free operations and much more, contact us via email here.
Matt Morley
January 20, 2021

BioBlu 2020