The end of the single use plastic
Finally, also a big country like Italy, today has banned the single-use plastic, one of the principal cause of pollution on the sea, the end of the single use plastic.
Reducing the plastic use, and – or properly recycled the plastic is really important.
Here below few words from the European law.
But, there is now another huge problem, the impressive number of mask that we use for the COVID pandemie. Unfortunately, there are not many "red light" on that, but more and more the problem is coming.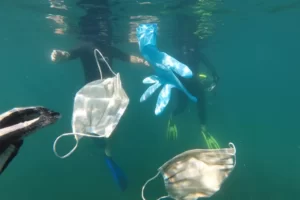 Through the EU's Directive on single-use plastics, different measures are being applied to different products. These measures are proportionate and tailored to get the most effective results, and also take into account if more sustainable alternatives are available.
The 10 items being addressed by the Directive are
Cotton bud sticks
Cutlery, plates, straws and stirrers
Balloons and sticks for balloons
Food containers
Cups for beverages
Beverage containers
Cigarette butts
Plastic bags
Packets and wrappers
Wet wipes and sanitary items
Where sustainable alternatives are easily available and affordable, single-use plastic products cannot be placed on the markets of EU Member States. This applies to cotton bud sticks, cutlery, plates, straws, stirrers, and sticks for balloons. It will also apply to cups, food and beverage containers made of expanded polystyrene, and on all products made of oxo-degradable plastic.
For other single-use plastic products, the EU is focusing on limiting their use through:
reducing consumption through awareness-raising measures
introducing design requirements, such as a requirements to connect caps to bottles
introducing labelling requirements, to inform consumers about the plastic content of products, disposal options that are to be avoided, and harm done to nature if the products are littered in the environment
introducing waste management and clean-up obligations for producers, including Extended Producer Responsibility (EPR) schemes
Specific targets include
a 77% separate collection target for plastic bottles by 2025 – increasing to 90% by 2029
incorporating 25% of recycled plastic in PET beverage bottles from 2025, and 30% in all plastic beverage bottles from 2030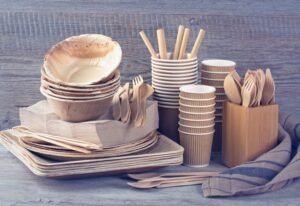 Paolo Bonaveri
January 14, 2022

BioBlu 2020