Luxury upcycled fabrics in eco yacht interiors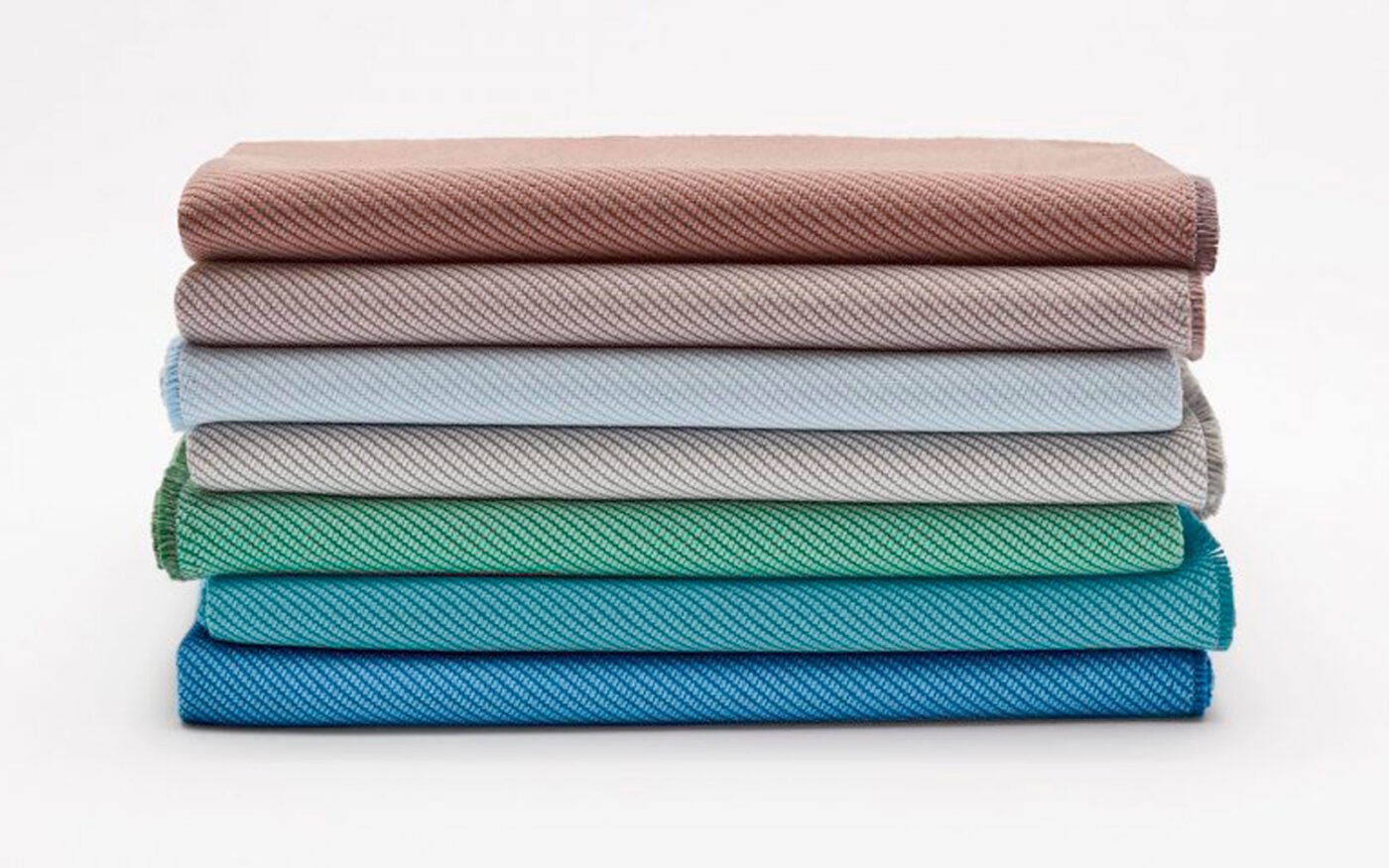 Upcycled ocean-plastic fabrics in eco yacht interiors
How eco yacht designers can lead the way
There is fundamental change afoot in the yacht industry as awareness increases of the overall environmental footprint of the refit yards, ship builders and of course yachts combined all have. As a sense of collective responsibility  in the face of climate change grows ever stronger, so will the demand for more eco-friendly alternatives for engine power, boat building materials, interior fit-out materials and even onboard operations.
Upcycled ocean-fabrics have a small but important role to play in this process, alongside natural and sustainably sourced fabrics such as organic cotton. The added value in an ocean-fabric based material though is that it has effectively already made a valuable contribution to cleaning the seas.
That journey from ocean plastic to yacht furniture upholstery may not have been straightforward but it is now very much a possibility, meaning the emphasis is on eco yacht designers and eco yacht brands in general to support such initiatives. Here's how…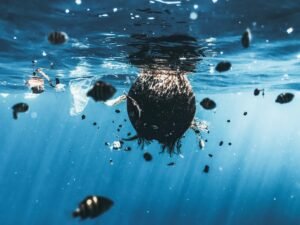 Ocean clean-ups removing plastic from the oceans
It is now easier than ever for businesses in the yacht industry to make a give back to Non-Governmental Organizations playing their part in cleaning and protecting the ocean in response to the estimated 12 million tonnes of plastic dumped into the oceans each year. Read that again. Yes, that means each and every year. What's more, only around 9% of all plastic ever produced has been recycled, with a total of 400 million tonnes of plastic being produced globally each year according to the Seaqual Initiative (see below).
Examples of NGOs supporting ocean clean-ups include The Ocean Cleanup , PlasticBank and the ReSea project, amongst many others doing invaluable work in the sector.

Making the journey from ocean plastic to yarn
The Seaqual Initiative is based near Girona, Spain and acts as a loose community that connects ocean clean-ups around the world with waste management and recycling industries to transform marine litter into Upcycled Marine Plastic, which in turn can be used by manufacturers in their own fabrics, yarns or products.
In this sense at least, the Seaqual Initiative may not yet be on the radar of most eco yacht designers, and perhaps understandably so but their work represents a fundamental link in the often lengthy chain of organizations involved in this process. Just imagine that PET water bottles may only be around 5-10% of the waste collected by fishermen, and even beach clean-ups only reach 40% of PET bottles, meaning the rest still needs to be sorted and dealt with in a responsible manner.
Manufacturing Upcycled Marine Plastic fabrics for interiors
UK manufacturer Camira's Oceanic range picks up the baton from the Seaqual Initiative's post-consumer recycled plastic yarn and turning it into a contemporary recycled polyester with a purpose. Each metre of the Oceanic fabric is made from 100% post-consumer recycled polyester including 50% Seaqual yarn, the equivalent of 26 plastic bottles per metre.
The fabric is Certified to OEKO-TEX Standard 100 and Certified to Indoor Advantage™ "Gold", coming in a range of colourways with a natural inspiration, ideal for the onboard interior fit-out of an eco yacht.
BioBlu sees great potential in specifying Oceanic upholstery and others like it in an eco yacht interiors new build or refit project as a way to add a degree of Circularity, giving new life onboard an eco yacht to what was once discarded plastic waste destined to pollute our seas for many hundreds of years.
To find out more about BioBlu's interior consultancy services and our expertise in sustainable, healthy materials, contact Matt or Paolo at info @ bioblu.org or via the contact form here.
Matt Morley
February 14, 2021

BioBlu 2020