Yanmar Prototype Fuel Cell boat hit the water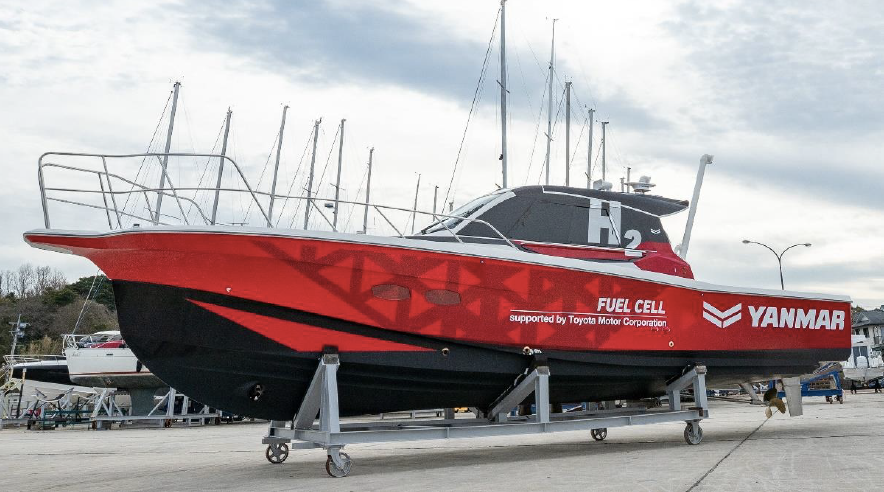 In my business life I have had the opportunity to collaborate with Yanmar, for the Silver Arrows Marine project, and appreciate and intensively tested their products like boat owner, with two boat equipped with engine Yanmar 6LPA series, and like Marketing and Communications Director and involved in the product development of the Arrow460-Granturismo project. But also I have been had consultant for  Toyota Italy and Europe, for many years, and I have had the opportunity to appreciate the way of develop business by a Japanese company.
To explain the Japanese method I think that Ikegai and KaiZen philosophy are the perfect interpreter of this culture.
In 2020 Yanmar Holdings Co., Ltd. and its subsidiary Yanmar Power Technology Co., Ltd. have announced the development of a hydrogen fuel cell system for maritime applications based on fuel cell technology for automobiles, as part of efforts to offer environment-friendly powertrain solutions.
Now this project is on his second step, the first test.
Yanmar was among the first companies to comply with environmental regulations with its development of dual-fuel marine engines. Looking to the future of powertrain technology, Yanmar has developed a maritime fuel cell system that incorporates hydrogen fuel cell modules from Toyota's MIRAI automobile. The system was installed into Yanmar's EX38A FC pleasure boat for field testing.
Yanmar H2 Fuell Cell Hit The water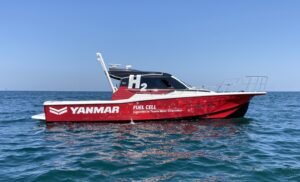 The boat is the first to officially comply with the safety guidelines for hydrogen fuel cell vessels
formulated by the Ministry of Land, Infrastructure, Transport and Tourism in Japan. Yanmar aims to verify specific issues and solutions in a maritime environment for deployment of the maritime fuel cell system. Looking to the future, Yanmar has plans to scale the maritime fuel cell system by connecting multiple units. The system is planned to be deployed to larger vessels by 2025.
Demonstration test boat specifications:
Model                                     :EX38A(FC prototype)
Weight                                      : 7.9 t
Length/Beam                           : 12.4 m / 3.4 m
Power                                      : 250 kW
Fuel Cell Type                          : Polymer Electrolyte Fuel Cell x 2 modules
Hydrogen tank                        : 70M Pa x 8 tanks
Inspection body                      : Japan Craft Inspection Organization
Test Location                          : Kunisaki, Oita, Japan
Paolo Bonaveri
March 25, 2021

BioBlu 2020