Sustainable yachting & corporate sustainability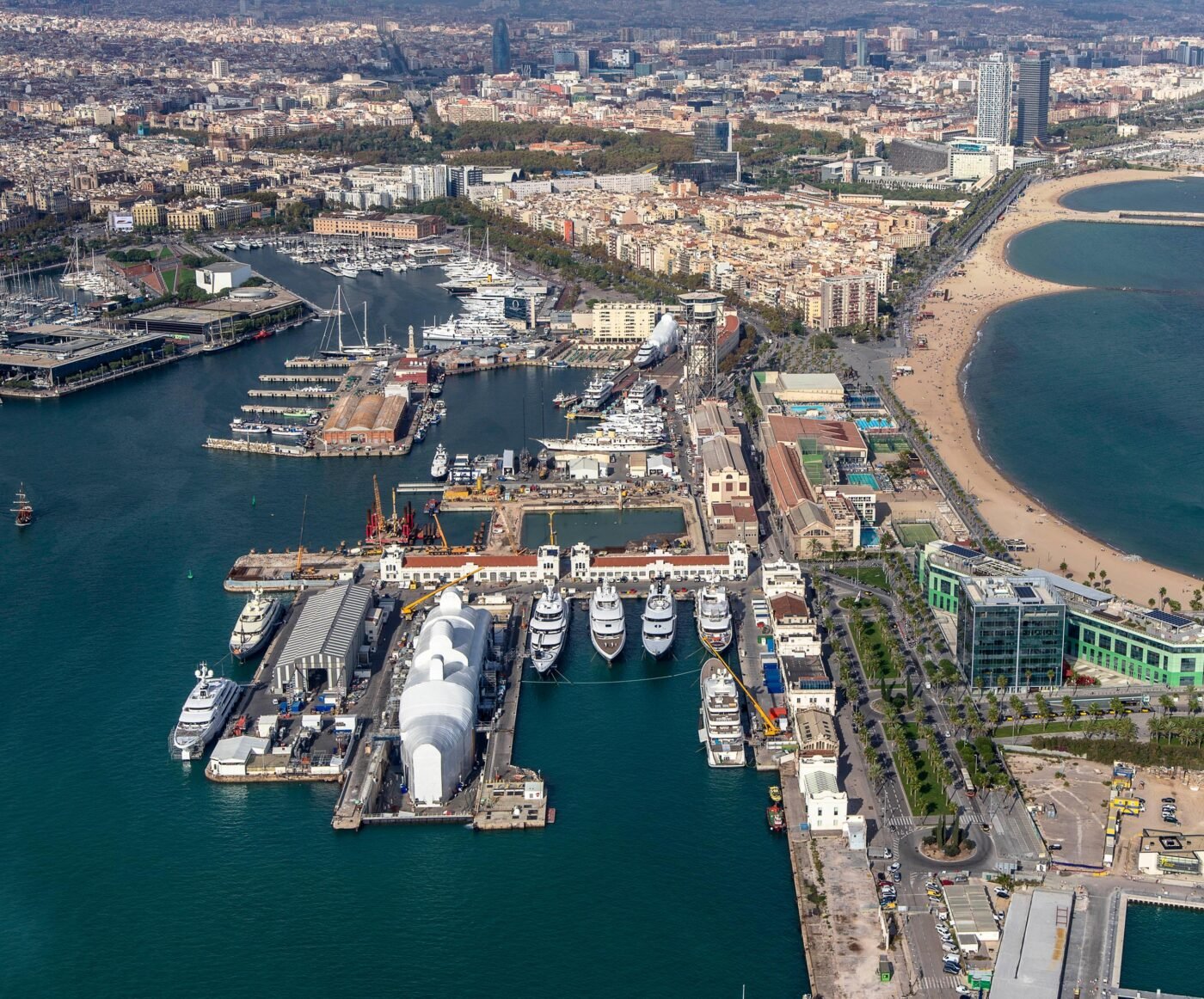 What can yacht businesses do to promote sustainable yachting?
As expert consultants in this field, we are often asked the seemingly obvious question of what the yachting industry needs to do to become more sustainable, more eco-friendly.
It is all too easy in this instance to focus our attention on the outputs, or rather the products themselves – yachts. In reality, there are two sides to sustainable yachting, the yacht builders, refit yards and yacht charter brands on one side, a.k.a corporate sustainability with the requisite sustainability plan in place, with the privately owned yachts on the other.
Here we are going to look one prominent examples of a corporate-level sustainable yachting strategy that suggests a path ahead is slowly emerging, that of MB92.
BioBlu's objective (and corresponding consultancy services) is to help all yacht businesses large and small to follow this example and indeed to go beyond what has been done thus far in terms of Environmental, Social & Governance (ESG), Corporate Social Responsibility (CSR) or Sustainability Plans.
The MB92 sustainability plan example
Marina Barcelona 92 (MB92) recently launched a suite of sustainable yachting initiatives with a five-year plan and a 4 million euro budget allocation, attracting plenty of positive media attention in the process and immediately positioning themselves as a leader in the shift towards a sustainable yachting business model for the future.
MB92 signed up to the Water Revolution Foundation in 2019 as one of the nine anchor partners in this sustainable yachting alliance that is going from strength to strength.
What does the MB92 sustainability plan cover?
Their publication released in March 2021, shows they are focusing on the following areas:
Reducing the shipyards' carbon footprint
Reducing combustible gas emissions
Minimising non-recoverable waste
Improving port and sea water quality
Reducing VOC emissions
Improving social responsibility
To place this within the perspective of sustainability plans in other sectors, such as real estate for example, they are here tackling the themes of energy, waste, water, indoor air and community.
Energy, water and waste in a sustainability strategy
Internally, at an operational level, MB92 provide extensive waste management and recycling facilities. Their base in Barcelona become smoke-free in 2019 with staff and yacht crew asked to smoke only in designated areas of the site,.
The business is also working with La Ciotat Shipyards on various anti-pollution initiatives focusing on wastewater management and energy reduction during a yacht's time in the yard.
A new initiative will see MB92 offer a carbon calculation tool linked to a carbon offset solution that helps promote healthy sea life.
Health & wellness in a sustainability plan
Additionally, advanced air monitoring and filtration systems in the work areas are provided – indoor air quality being a huge factor in worker health and wellbeing.
Sustainability plans, lest it needs spelling out, need to consider both People and Planet, environmental health and human health. Separating the two or neglecting one over the other is no longer an option, with the COVID19 crisis merely accelerating a process that was already underway at a global level, in our view at least.
Using the UN Sustainable Development Goals in a sustainability plan
We have written previously (here) of the importance in a joined-up, collective action to combat climate change and the UN Sustainable Development Goals, with a plan for 2030, are the beacons of light that guide us all in our respective efforts towards a world that is in harmony with nature, not in an antagonistic relationship with it.
Sure enough, the MB92 sustainability plan also adopts this framework. On this subject, the company CEO makes a powerful statement:
"The journey ahead of us is long and we understand that there are many challenges to overcome that will involve major changes not only for our company, but also for our supply chain and in the nature of solutions we propose to our clients." said Pepe García-Aubert, CEO of MB92 Group. "The problems we face as an industry are simply too big and too important to face alone so we must all work together to evolve, as fast as possible, towards a more sustainable future."
The sustainability plan action list
PERFORM AN HONEST INTERNAL REVIEW: So how have MB92 tackled this subject and what can others learn from their example? First of all, a thorough internal review of any yacht business is essential in order to take an honest look 'under the bonnet', or 'inside the engine room' perhaps! Facilities, processes and the supply chain should all fall within this review, with the outputs becoming the baseline for the future corporate sustainability plan.
FORM A SUSTAINABILITY COMMITTEE: Form a working group of senior level executives who can make strategic decisions informed by the work of a Sustainability Champion, whether that be a full-time employee or an external consultant. The Sustainability Champion can only do so much alone, he/she will require not just the support of more senior execs but also their advocacy in order to push through change from above.
CREATE STRATEGIC PARTNERSHIPS: None of us can do this alone, nor can any one business be expected to have all the necessary human resources to implement meaningful change towards sustainable yachting based on a corporate sustainability plan. So whether that be engaging with consultants such as BioBlu, or with industry-wide non-governmental organizations such as the Water Revolution Foundation or the SEA Index, the advantages of relying of collaboration are obvious.
PUBLISH AN ANNUAL SUSTAINABILITY REPORT: Nothing holds a company (or indeed an internal Sustainability Committee!) accountable like publishing an annual sustainability report that updates stakeholders and the general public on progress made towards achieving specific medium-term objectives in the transition towards a future of sustainable yachting.
To discuss how BioBlu can help you develop your own sustainability plan and take the first steps towards a model for sustainable yachting, please contact us here.
Matt Morley
March 23, 2021

BioBlu 2020