sustainable materials in sustainable yachting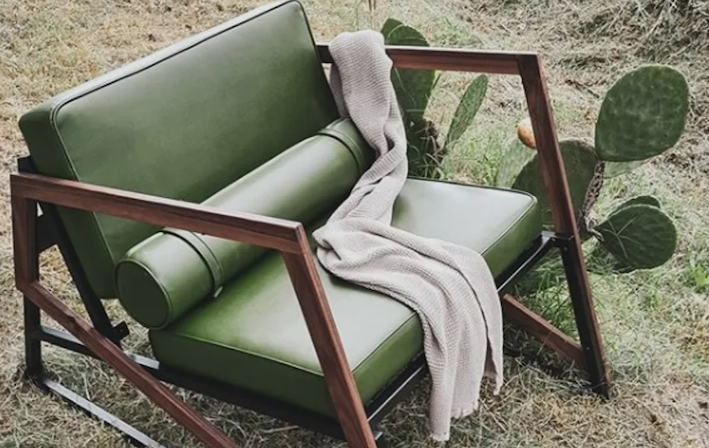 sustainable materials such as cactus leather are ideal for eco yacht interiors and good for the planet too
what are plant-based bio materials?
We work with Forest Stewardship Council (FSC) wood, organic cotton sheets, coconut fibre mattresses, cork decking, palm leaf wallpapers, eco-rubber flooring, corn husks wall vinyls, algae and bamboo decorative tiles, to name but a few of our preferred plant-based materials for yachts. Here we are focusing on a furniture leather made from cactus plants named Deserttex.
An increasing number of eco-friendly products and materials now exist in the interiors world that promise to contribute to a sustainable design concept for an interior space, be it a showroom, office or aboard a luxury green yacht. Our belief is that such materials represent an opportunity for the sustainable yachting sector for this very reason.
This is an evolution of a previous shift towards sustainable, natural materials – now we have a human-centric component as well as the material being planet-friendly, it is those materials that combine the two, whilst still offering good value in terms of quality and price, are the ones to watch in future.
The Covid crisis has only served to bring all of this into the public's attention as there is now a far greater appreciation of hygiene and the concept of Indoor Air Quality (IAQ), especially with the rise of the Well Building Standard and other healthy building certification systems, all of which specify the importance of such healthy product declarations and sustainable interior materials.
healthy materials based on cactus plants
Desserto positions itself as a plant-based alternative to leather, leveraging its positive environmental impact and comparing that with the damage done to the planet both directly and indirectly by the leather tanning industry. So how does the end product, cactus leather, stand up to scrutiny?
Soft to the touch yet durable and hard-wearing, this cruelty-free fabric has no toxic chemicals, phthalates or PVC, it is semi biodegradable and well suited to the fashion, luxury goods and – of most interest for our wellness interior projects – furniture sectors.
wellness interiors and plant-based materials
The primary issue with the leather industry is chromium-tanning, the dominant form of leather tanning that sadly makes use of a nasty mix of chromium salts.
Cactus on the other hand is known for its CO2 sequestering capacity, it absorbs CO2 whilst in the ground and Desserto only harvest mature leaves every 6-8 months, meaning multiple harvests from the same USDA certified organic plants grown in Mexico.
Interestingly, half of their harvest is for food production while the other half is destined to become plant-based leather.
material durability for application in furniture
Where a leather alternative is required, such as when a client has a particular vegan / cruelty-free philosophy for example and demands as many sustainable materials as possible, many interior designers might reach for the synthetic PU leather sample pack but in doing so they are immediately introducing the risk of off-gases and toxins, whilst also guaranteeing a product that will regrade steadily over time.
The Desserto cactus leather has no formaldehyde or toxins yet remains hard-wearing and durable, low maintenance and easy to clean with a damp cloth. Even in high-use commercial spaces such as a hotel lobby or workplace lounge area, the cactus leather remains suitable for furniture applications whilst boosting a project's environmental credentials and doing no harm to the planet. for a sustainable yachting perspective however, it is big brother Deserttex that represents perhaps the even bigger opportunity..
sustainable yachting materials deserttex
Deserttex is the group's high-end furnishing material that has already been applied with success to the automotive industry. Here we see scope for integrating it into luxury workplace interiors as well as sustainable yachting interiors for example, whether that be a corporate office, showroom or onboard.
Again, the same fundamental principles apply, the cactus plant requires almost no irrigation and no herbicides or pesticides are used while it is growing in the fields in Mexico
Contact us to discuss your sustainable yachting material enquiry.
Matt Morley
March 31, 2021

BioBlu 2020